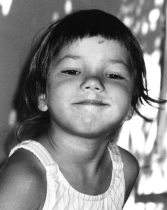 Adopting Olya by Slawomir Grunberg and Slava Paperno is a story of the adoption of a young Russian girl by a couple from California.
It was filmed in Russia and California many years ago. Olya has grown up and developed a variety of interests, the main of which is animals.
This 30-minute documentary is also available on DVD from Lexicon Bridge Publishers.
---
Film: © 1994 Slawomir Grunberg, Slava Paperno. All rights reserved.